Welcome To Oyster Multi Speciality Clinic
Passion to Protect Health
Oyster Clinic functioning in Varthur Road, Thubarahalli, from 2006 has expanded, added newer facilities and shifted to a new spacious premises with a view to provide value added, state of the art, contemporary services to the community. We continue to stick to our mission of Fostering health and envision to provide stand alone, comprehensive day care services in the field of General Practice, Obstetrics, Gynaecology, Orthopedics, Dental Care, Trauma Care, Ultrasound Scan, Digital X-ray, Paediatrics and Physiotherapy. We hope to bring more services at an affordable cost along with attending to the aspirations of the Society at large.

Our clinic provides high-level dental services, offers comprehensive solutions for the treatment of any dental diseases. Our mission is to blend state-of-the-art medical technology & research with a dedication to patient welfare & healing to provide you with the best possible health care.
Service we offer in Oyster Clinic
Orthopedics is a medical specialty that focuses on the diagnosis and prevention of conditions and injuries that affect the musculoskeletal system.
Women's care refers to the medical care and support services that are focused on the unique health needs of women.


Dental refers to the field of medicine that focuses on the prevention, diagnosis, and treatment of conditions affecting the teeth, gums, and other tissues of the mouth.
Dr. Madan Temker
Orthopeadic Surgeon
M.S., D.N.B, (Ortho), PGHDA
Doctor Consultation: Rs.600 only
Dr. G. Dharani Bai
Gynaecologist
M.D., (O.B.G.)
Doctor Consultation: Rs.600 only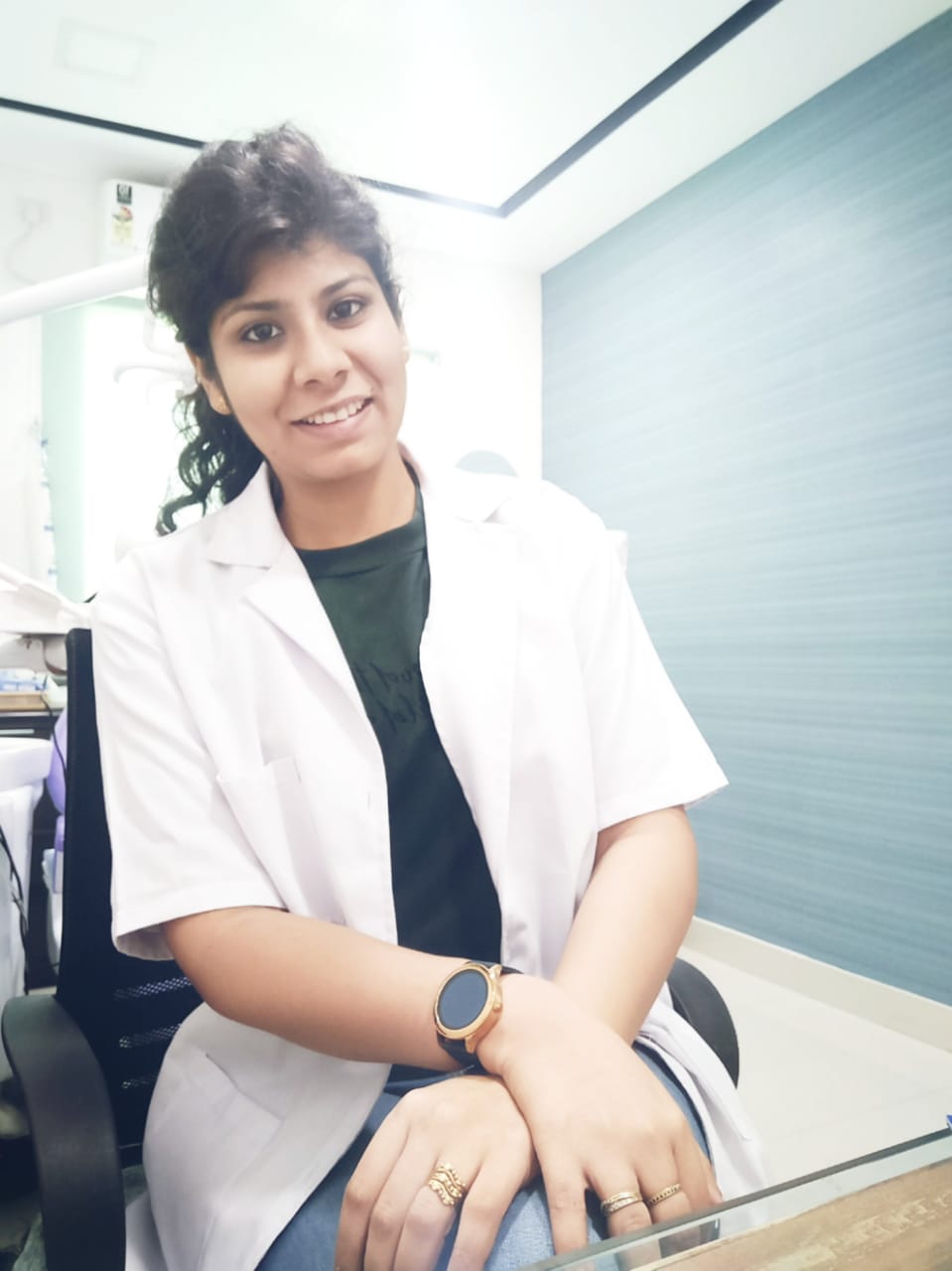 Dr. Arunima Chandra
Dentist, Dental Surgeon, Cosmetic/Aesthetic Dentist
BDS, MCP-Endo(AAE/DACE)
Dr. Iyer Kamlam Gopalkrishnan
Child & Adolescent Neuropsychologist
M.Phil - Clinical Psychology, PhD - Psychology
I visited oyster clinic for neck pain radiating to my shoulder, hand and was referred to the physiotherapy department for pain management and recovery. Dr. Lipsa, the attending physiotherapist, after reviewing my case and listening to my issues, quickly understood and explained her approach. I had 5 sessions + 1 follow up and I felt the difference right after the first 2 sessions. She also makes sure there is progress at regular intervals and adjusts therapy pragmatically. In addition to therapy she prescribed a few simple exercises and lifestyle adjustments to prevent future cases. She was quite helpful with all queries I had. Overall I was happy I was under the care of Dr. Lipsa and confidently refer anyone looking for an effective and highly professional physiotherapist.
Dharini Prasad
2022-05-28
A wonderful setup with excellent doctors. The minor OT is equipped to handle small procedures. Overall very reassuring; I do not hesitate to take family there.
I know Dr.Dharani madam since 2013. She is very good at treating patients. She listen to all of our queries and explain in details. Big plus point is that , Dr. has her scanning equipment and during scanning she spend enough time at each patient. She never leave in between if scanning details are not clear. Attempt multiple times. I personally recommend Dr.Dharani madam.
All the fields are madetory (*)
Ready to become our family member?
Are you Considering to go for treatment but worried about which one to choose?
Why not book an appointment and our experts will be happy to advise you.
we loved to hear from our patients.
Ramesh Nayak
Hi, first of all I and my wife Sowmya would like you to thank you for giving us a such unforgettable parental experience in our first preganacy journey.You were more than a doctor to us madam. You have helped us in our bad time as well in our good times. It's was because of you we were firm and stayed strong in our pregnancy journey, when my wife had severe complications during her initial pregnancy the way you handled things is something we cannot forget. you were always available on call day or night.I would definitely recommend Dr to people who are planning or expecting the baby. From day one, she has been the most informative, supportive and caring doctor I have ever met.
Arish S
My pregnancy was late age pregnancy. Earlier I did 2.5 year back which was successful but due to no growth it got aborted. Due to late age and I was having other heay issue we thought not to go for this kind of treatment again. Then once I got pregnant naturally me and my husband was more worried with earlier pregnancy problem. One of friend suggested me and I can say we are very much lucky to having dr like her. Even after so many other health issues like major gastric problem, spondylitis and back pain problem Dr. handle my pregnancy with too much extra care. She is very good in her work and even very kind as a person. Finally after so many challenges I delivered baby girl on 9th April. I can say with it was not at all easy.
Kirthy
I really feel blessed to meet, without whom this entire journey of motherhood would not have been possible. One of the best doctor I have ever known. *** ** *** ** *** ****** *** treats patients with utmost care and is extremely sincere for her responsibilities. I had a high risk pregnancy with huge fibroid uterus (approx 16cm, 1.8kg) with RH Negative status with beta thalassemia trait and She has done my elective Lower segment Cesarian section (LSCS) to make my delivery successful along with myomectomy. I felt safe in her hand through out this journey as she helped me to manage all my fears, doubts which I had related to my pregnancy. She is available to us over phone and WhatsApp for any situations to support. I am really thankful and grateful to for being around me in this entire journey of pregnancy till delivery and postpartum and very much concerned about the baby as well. I recommend Dr.to all expecting mothers or who are trying to conceive. She explains everything in detail and will address all your queries and doubts.